What the Trump Administration Is Doing to Your Water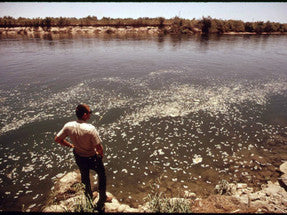 The administration is attempting to undo the landmark 1972 Clean Water Act. Read on to learn why you should be concerned. Everyone and everything needs clean water. Without clean drinking water, humans get sick. Plants, animals, aquatic life, and the entire food web need clean water to survive. That's why the Trump administration's efforts to gut federal clean water protections are so disturbing.
The administration repealed the Clean Water Rule and is now attempting to undo the landmark 1972 Clean Water Act. Because water policy can start to feel like a whirlpool at times, read on for a breakdown of what's being proposed and what will be lost.
HOW IS THE SYSTEM SUPPOSED TO WORK, ANYWAY?
Let's say a company wants to start mining for coal or heavy metals, or an energy company wants to drill for oil and gas, or a developer wants to pave over a bunch of wetlands for a shopping mall. First, the operator has to apply for and secure a federal permit. Because industrial and development activities pollute water and destroy wetlands, the Environmental Protection Agency (EPA) and U.S. Army Corps of Engineers are tasked with reviewing plans and deciding whether to give them a green light, setting down requirements along the way to minimize water pollution. The 1972 Clean Water Act guides this entire process. It spells out the minimum requirements to protect water quality for health and the environment and to protect waterbodies from destruction.
WHY DO WE HAVE A CLEAN WATER ACT

 

AND

 

A CLEAN WATER RULE, AND WHAT'S THE DIFFERENCE?
Collection 2019
Sale 70% Off
Title for image