TRUMP ADMINISTRATION'S REPEAL OF CLEAN WATER RULE RAISES CONTAMINATION FEARS: 'DISTINCT PROBABILITY THAT HUMAN HEALTH WILL BE COMPROMISED'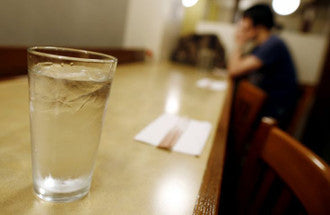 Last week, the Environmental Protection Agency (EPA) announced it plans to roll back clean water regulations initiated under the Obama administration as part of the Clean Water Act (CWA)—a move that could end up increasing the amount of toxins entering waterways used for drinking water.
A study published on Thursday in Heliyon highlights the dangers increased levels of carcinogenic chemicals in the nation's drinking water supply could cause, with researchers concluding contaminated water could be responsible for more than 100,000 cases of cancer across the U.S.
The EPA has announced the repeal of the 2015 Clean Water Rule defining "waters of the United States" (a description referring to wetlands, streams and other bodies of water that had previously been largely unregulated), and currently applies to 22 states, the District of Columbia and the U.S. territories.
Their motivation for doing so—at least, in writing—was to "eliminate the ongoing patchwork of regulation" until a revision of the definition for "waters of the United States" can be made. What this means in practical terms is that farmers will not have to seek a permit to use pesticides and fertilizers that risk running into waterways that may later be used as drinking waters. That, in turn, has the potential to increase the risk of cancer and other diseases—although to what extent is hard to say.
"The CWA is critical for maintaining and improving the quality of water that is used for municipal, industrial and agricultural purposes. The adage "clean water in = clean water out" is paramount," Kellogg Schwab, the Abel Wolman Professor in Water and Public Health at John Hopkins, told Newsweek.
"If the CWA is weakened or eliminated and U.S. waterways become further impaired there is a distinct probability that human health will be compromised resulting in increased morbidity and mortality," he added.
Collection 2019
Sale 70% Off
Title for image