Worried about coronavirus? If your loved one is over 60, read this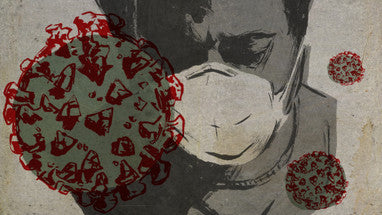 (CNN)The novel coronavirus can infect anyone, but it's older adults — ages 60 and up — who are more likely to get seriously sick from it.
Some tips are applicable to every generation, but there are specific precautions older adults should take to protect their health.
We spoke to two geriatricians and pulled guidance from the Centers for Disease Control and Prevention to assemble what people 60 and up need to know about the novel coronavirus.
You can download a sheet of that information (in English and Spanish) and share with your loved ones. But remember: Recommendations for Covid-19 may change as officials learn more, so monitor your local health department and the CDC for updates.
What's your risk level
The CDC says "older adults" and people with severe chronic illness are more likely to become severely ill from Covid-19.
Infectious disease experts define "older adults" as anyone age 60 and up, so people in that age group should be cautious.
It's possible to contract the virus at a younger age — it's just more dangerous in older adults because the immune system weakens with age, said Dr. Samir Sinha, director of Geriatrics for the Sinai Health System and the University Health Network in Toronto.
People over the age of 80 may want to exercise even more caution. A report published in the medical journal JAMA that examined more than 72,000 Chinese coronavirus patients found that the overall fatality rate was 2.3%. But in adults over 80, the fatality rate rose to 15%.
If you live in a community where there's an outbreak, you're at a higher risk of infection, too. Follow the advice below.
Collection 2019
Sale 70% Off
Title for image