Warning: More Than 200 Million Americans Could Have Toxic PFAS in Their Drinking Water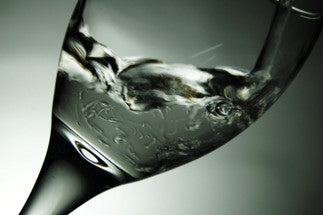 A peer-reviewed study by scientists at the Environmental Working Group estimates that more than 200 million Americans could have the toxic fluorinated chemicals known as PFAS in their drinking water at a concentration of 1 part per trillion, or ppt, or higher. Independent scientific studies have recommended a safe level for PFAS in drinking water of 1 ppt, a standard that is endorsed by EWG.
The study, published on October 14, 2020, in the journal Environmental Science & Technology Letters, analyzed publicly accessible drinking water testing results from the Environmental Protection Agency and U.S. Geological Survey, as well as state testing by Colorado, Kentucky, Michigan, New Hampshire, New Jersey, North Carolina, and Rhode Island.
"We know drinking water is a major source of exposure of these toxic chemicals," said Olga Naidenko, Ph.D., vice president for science investigations at EWG and a co-author of the new study. "This new paper shows that PFAS pollution is affecting even more Americans than we previously estimated. PFAS are likely detectable in all major water supplies in the U.S., almost certainly in all that use surface water."
The analysis also included laboratory tests commissioned by EWG that found PFAS chemicals in the drinking water of dozens of U.S. cities. Some of the highest PFAS levels detected were in samples from major metropolitan areas, including Miami, Philadelphia, New Orleans and the northern New Jersey suburbs of New York City. Read More..
Collection 2019
Sale 70% Off
Title for image