Millions consuming 'invisible toxic cocktail' of cancer-linked chemicals: study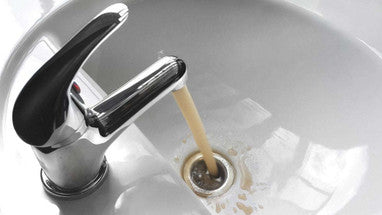 Millions consuming 'invisible toxic cocktail' of cancer-linked chemicals: study
Millions of Americans are unknowingly ingesting water that includes "an invisible toxic cocktail" of cancer-linked chemicals, a new survey of the nation's tap water has found.
The Environmental Working Group's (EWG) 2021 Tap Water Database, available to the public as of Wednesday, revealed contamination from toxins like arsenic, lead and "forever chemicals" - perfluoroalkyl and polyfluoroalkyl substances (PFAS) - in the drinking water of tens of millions of households across all 50 states, as well as Washington, D.C.
"The Environmental Protection Agency's Office of Groundwater and Drinking Water has demonstrated for decades that it is utterly incapable of standing up to pressure from water utilities and polluters to protect human health from the dozens of toxic contaminants in America's drinking water," EWG President Ken Cook said in a press statement.
To compile the database, EWG researchers and scientists spent two years collecting and analyzing U.S. water contaminants from almost 50,000 water systems, a news release from the group said. The researchers attributed their findings to "antiquated infrastructure and rampant pollution of source water," as well as obsolete regulations from the Environmental Protection Agency (EPA) that rely "on archaic science" and "allow unsafe levels of toxic chemicals in drinking water."
Collection 2019
Sale 70% Off
Title for image