It's raining 'forever chemicals' in Cleveland. What's being done to make Ohio water safe?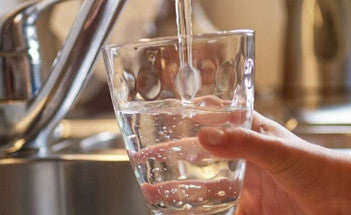 In April of this year, scientists decided to measure the healthiness of the rainwater falling over the Midwest. One of the places they measured was Cleveland, Ohio.
The rain that fell on Cleveland this spring contained a surprisingly high amount of toxic "forever chemicals" known as PFAS, according to scientists at the Integrated Atmospheric Deposition Network, a long-term Great Lakes monitoring program jointly funded by the U.S. Environmental Protection Agency and Canada. Besides Cleveland, the other Great Lakes' sites measured were Chicago, Sturgeon Point, N.Y., Sleeping Bear Dunes in Michigan's northern Lower Peninsula and Eagle Harbor in the Upper Peninsula.
"You can actually say it's raining PFAS at this point," said Marta Venier, an environmental chemist at Indiana University. "[The PFAS'] accumulate. Once they are out there, they really stay out there. All of this is to say it's not an immediate concern for a person, but it is a concern long-term for the environment because they keep raining out."
What are PFASs? And are they dangerous?
Collection 2019
Sale 70% Off
Title for image