HURRICANE FLORENCE DRINKING WATER: HOW TO GET, PREPARE, PURIFY AND IDENTIFY CLEAN WATER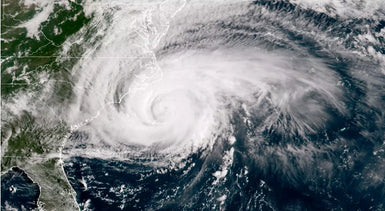 With Hurricane Florence quickly approaching the Carolinas as a Category 2 storm on Thursday, a key necessity for survival is clean and safe drinking water. Pictures on social media have shown multiple stores in the region with shelves lacking bottled water, but there are ways to prepare ahead of the storm.
Florence is expected to bring heavy rainfall, which CNN said Thursday could result in a predicted 10 trillion gallons of rain. The storm's likely targets include North Carolina's hog manure pits and coal waste regions, in addition to other various industrial sites. This could result in contaminated drinking water since these sites are near the area's local water supply.
After Hurricane Matthew hit Haiti in 2016, several residents suffered from a cholera outbreak because of the area's lack of safe drinking water, according to a 2016 report by The New York Times.
Here is what to do to make sure you have safe drinking water:
Collection 2019
Sale 70% Off
Title for image