Buried in mud: Wildfires threaten North American water supplies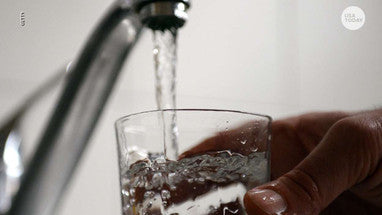 As rain offers a welcome relief to fire-scorched Australia, concerns over flash floods and freshwater contamination cast a shadow on the joy. Already, massive fish kills have been reported due to heavy ash and sediment in local stream.
Local reservoirs and municipal water supplies might become so polluted from the fires that the current water supply infrastructure will be challenged or could no longer treat the water.
Flash floods and water contamination after large-scale wildfires are emerging as real hazards in Australia and many other places, threatening drinking water, ecosystems, infrastructures and recreational activities.
Water supply from forests is at risk
In many ways, this is not surprising. Forests provide water to 90 per cent of the world's most populous cities, and most of these forests already yield degraded water quality. Forests also provide other essential water services like flood control, hydroelectricity, fishing and recreational opportunities.
Our recent global analyses clearly showed Australia's water supply was at high risk from wildfires. We also found areas on every continent except Antarctica face similar risks. In North America, larger and more severe fires have created new challenges for forest and water managers.
Collection 2019
Sale 70% Off
Title for image