Across the US, towns warn of toxic PFAS chemicals in drinking water. Here's what to know.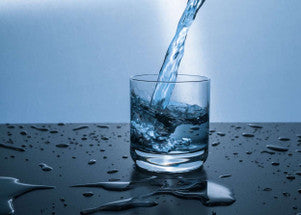 In June the EPA released health advisories for chemicals PFOS and PFOA, which have been linked to cancer and other ailments, leaving many Americans to wonder if they're in danger.
The U.S. Environmental Protection Agency in June issued nationwide health advisories for four PFAS chemicals commonly found in drinking water. Short for per- and polyfluoroalkyl substances, the quartet are part of a larger class sometimes referred to as "forever chemicals," due to their strength and failure to degrade in the environment.
The EPA's new advisories startled many observers because the safety levels for two of the chemicals -- perfluorooctanoic acid (PFOA) and perfluorooctane sulfonate (PFOS) -- are extremely low. Thousands of drinking water utilities across the country likely have PFOA or PFOS in their system above the EPA's new advisories. Studies have linked the chemicals to serious health effects like cancer, low birthweight babies and immune system effects.
In the wake of EPA's action, cities such as Mobile, Alabama, sent notices to their customers confirming the presence of PFAS in drinking water and alarming many residents.
Click here to Read More..
Collection 2019
Sale 70% Off
Title for image