TRUMP ADMINISTRATION ROLLBACK COULD THREATEN CLEAN DRINKING WATER FOR MILLIONS OF AMERICANS, ENVIRONMENTAL GROUP SAYS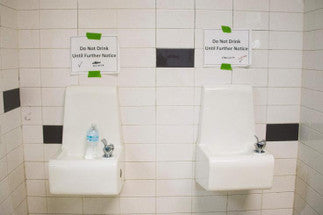 President Donald Trump's EPA is set to roll back a rule intended to protect U.S. drinking water this week, potentially compromising the safety of water for tens of millions of Americans.
The changes to the Obama-era Clean Water Rule would limit the types of waterways that are protected from industrial pollutants by changing the definition of "waterways of the U.S." to omit intermittent or ephemeral springs. These bodies of water are either unconnected to larger waterways or only flow after rainfall, but they still contribute to the supply of drinking water for more than a third of Americans.
One hundred seventeen million people, situated in every state of the country in both urban and rural areas, currently drink and use potable water from these sources, according to the EPA. The rule change would impact a significant portion of them, said Madeleine Foote, legislative representative for the League of Conservation Voters.
"The Trump administration wants to take us backwards, creating a new set of rules for corporate polluters while leaving the rest of us more vulnerable to toxic water pollution. We need to do more to protect our water, not less," Foote said in a statement. "The Clean Water Act is one of our most important environmental laws, and this attempt to limit its protections will threaten the drinking water for tens of millions of people."
Collection 2019
Sale 70% Off
Title for image